Umbrella is a 100% Australian owned and operated distributor of filmed entertainment that specialises in a wide range of content for theatrical exhibition, home entertainment, TV broadcasting and online download platforms.  Since its inception Umbrella has amassed a catalogue of over 1,500 titles and has one of largest collections of remastered classic Australian films and TV programs on DVD in the country.
Ryne gets up close and personal with the killer croc film Dark Age from Umbrella Entertainment!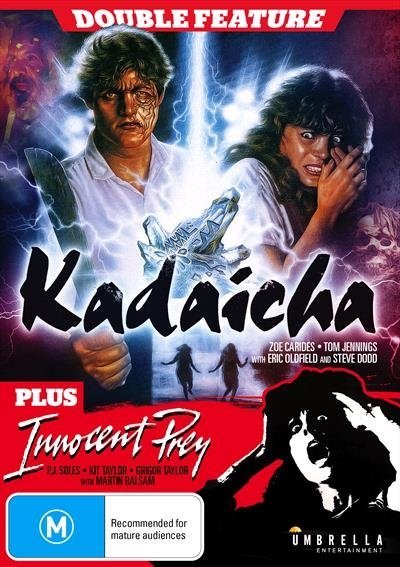 Ryne reviews the double-feature of Kadaicha and Innocent Prey on DVD from Umbrella Entertainment – a rough-looking duo of '80s Ozploitation.
Michael dons his moustache and pistol to shoot it out vigilante style with Umbrella Entertainment's Blu-ray release of Death Wish 2 and Death Wish 3.