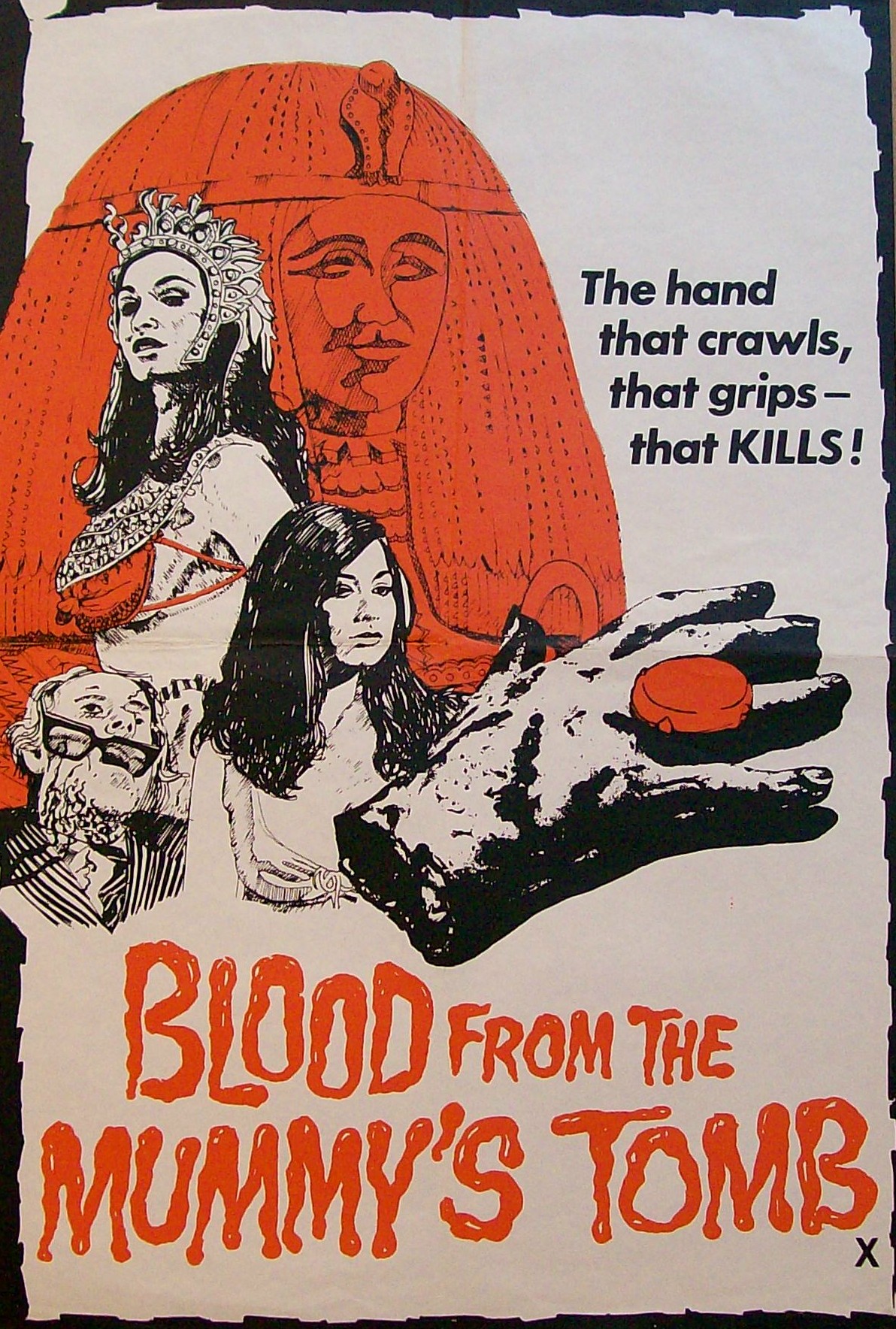 Title: Blood from the Mummy's Tomb
Director: Seth Holt
Written by: Christopher Wicking (screenplay), Bram Stoker (novel)
Starring: Andrew Keir, Valerie Leon, James Villiers
Movie Release: 1972
Production Company: Hammer Films
Rating: PG
Runtime: 94 mins
Plot: A British expedition in Egypt discovers the ancient sealed tomb of the evil Queen Tera. But when one of the archaeologists steals a mysterious ring from the corpse's severed hand, he unleashes a relentless curse upon his beautiful daughter. Is the voluptuous young woman now a reincarnation of the diabolical sorceress ... or has the curse of the mummy returned to reveal its horrific revenge?
Blu-ray Label: Scream Factory
Blu-ray Release Date: Sept 10, 2019
MSRP: $26.99
Purchase: Amazon
Extra Features:
º Presented In Two Aspect Ratios – 1.66:1 And 1.85:1
º NEW Audio Commentary With Author/Film Historian Steve Haberman
ºNEW Interview With Sound Recordist Tony Dawe
º NEW Interview With Camera Operator Neil Binney
º The Pharaoh's Curse: Inside Blood From The Mummy's Tomb
º Curse Of Blood From The Mummy's Tomb – Interviews With Star Valerie Leon And Screenwriter Christopher Wicking
º Theatrical Trailers – U.S. And U.K.
º TV Spot
ºRadio Spots
º Still Gallery