Title: Edge of the Axe
Director: José Ramón Larraz
Written by: Joaquín Amichatis, Javier Elorrieta, José Frade
Starring: Barton Faulks, Christina Marie Lane, Page Mosely
Movie Release: 1988
Production Company: Calepas International, José Frade Producciones Cinematográficas S.A.
Rating: NR
Runtime: 91 min
Plot: The rural community of Paddock County is being rocked by the crazed exploits of an axe-wielding psychopath, who stalks the night in a black trenchcoat and mask. As the victims pile up, the authorities attempt to keep a lid on the situation, whilst computer whizz-kid Gerald and girlfriend Lillian seek to unmask the killer before the town population reaches zero.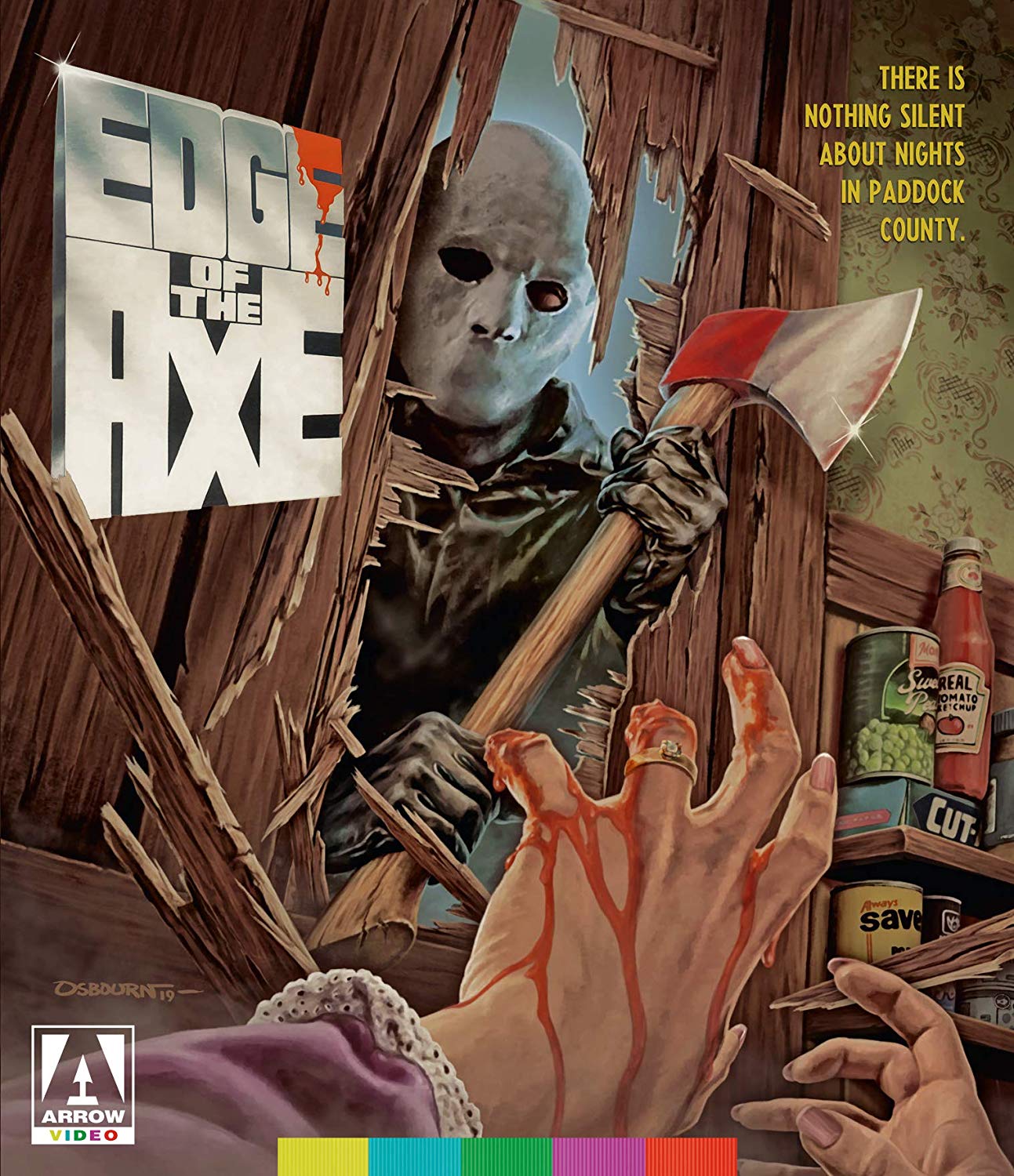 Review is not available.
Blu-ray Gallery is not available.
Blu-ray Label: Arrow Video
Blu-ray Release Date: Jan 28, 2020
MSRP: $39.95
Extra Features:
º Brand new 2K restoration from the original camera negative
º English and Spanish language versions of the feature
º Original uncompressed mono audio
º Optional English subtitles for the deaf and hard of hearing for the English soundtrack
º Newly translated English subtitles for the Spanish soundtrack
º Brand new audio commentary with actor Barton Faulks
º Brand new audio commentary with The Hysteria Continues
º Newly-filmed interview with actor Barton Faulks
º The Pain in Spain - a newly-filmed interview with special effects and make-up artist Colin Arthur
º Image Gallery
º Reversible sleeve featuring original and newly-commissioned artwork by Justin Osbourn
º FIRST PRESSING ONLY: Collector's booklet featuring new writing by Amanda Reyes