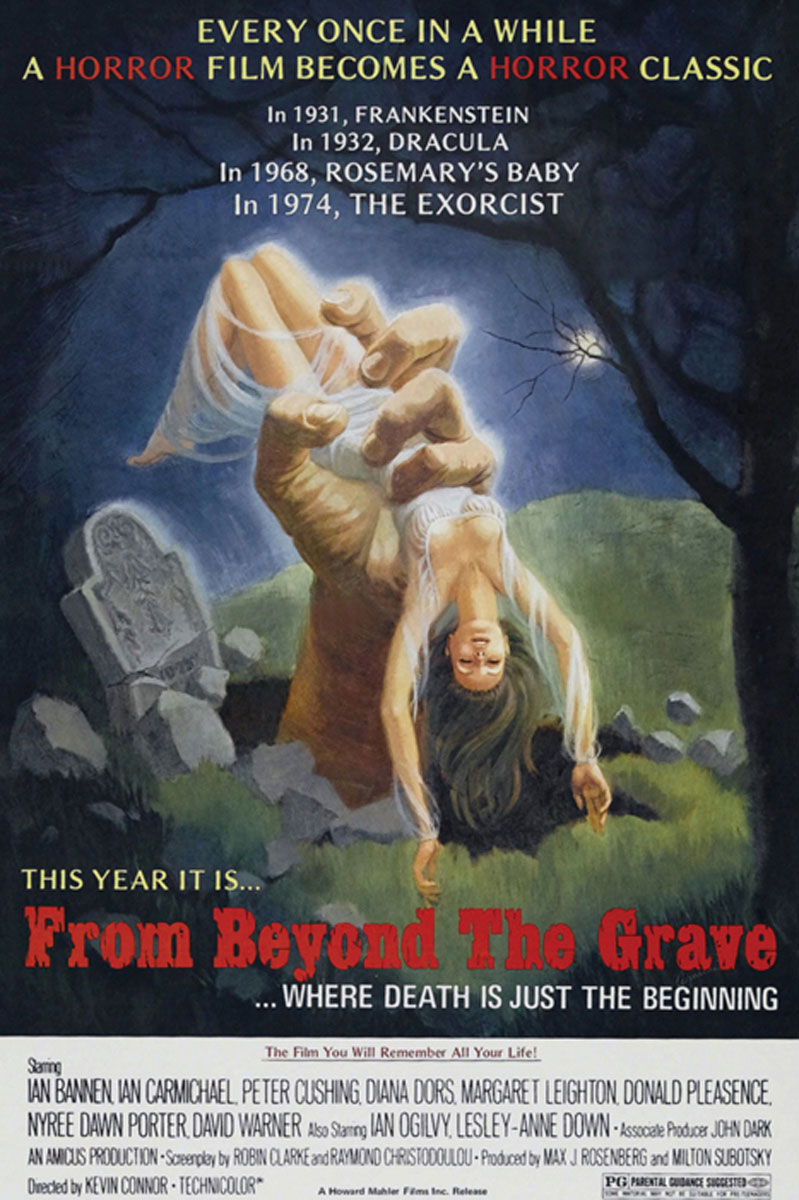 Title: From Beyond the Grave
Director: Kevin Connor
Written by: Robin Clarke, Raymond Christodoulou
Starring: Peter Cushing, Ian Bannen, Ian Carmichael
Movie Release: 1974
Production Company: Amicus Productions
Rating: PG
Runtime: 97 min
Plot: Bolt the door, lower the lights and settle in for a stylish five-episode supernatural shocker possessed of a shivery all-star cast and drenched in evil. Welcome to Temptations Ltd., a decrepit antique shop whose unwary customers get more than they bargain for from the wily proprietor (Peter Cushing). Much more. Go to the head of the horror class if you can predict who ll join the ranks of the doomed from among this role call of distinguished British actors: Ian Bannen, Ian Carmichael, Diana Dors, Lesley-Anne Down, Margaret Leighton, Donald Pleasence, Nyree Dawn Porter, David Warner and more. A mirror. A medal. A snuff box. An ornate door. All unleash novelty surprises for the characters and you in these wickedly horrific tales From Beyond the Grave.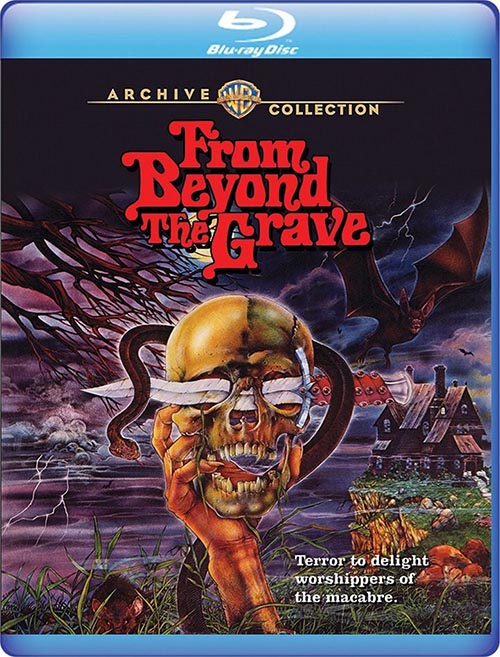 Review is not available.
Blu-ray Gallery is not available.
Blu-ray Label: Warner Archive Collection
Blu-ray Release Date: Oct 8, 2019
MSRP: $17.97
Extra Features:
º NEW 2019 HD master