Title: She
Director: Avi Nesher
Written by: Avi Nesher
Starring: Sandahl Bergman, David Goss, Quin Kessler
Movie Release: 1984
Production Company: Continental Motion Pictures, Royal Films B.V., Trans World Entertainment (TWE)
Rating: UR
Runtime: 106 min
Plot: Sandahl Bergman (Conan the Barbarian, Programmed to Kill, Red Sonja) stars as She -- the beautiful warrior-queen who rules by the sword in a post-apocalyptic wasteland. Women battle, men are used for ritual sex and sacrifice, but the arrival of three Strangers plunges She into a nightmare quest for survival. Together, She and her ill-matched companions cross the Forest of Yellow Death to encounter a tribe of innocents by day and man-eating werewolves by night, and an invisible sailor who literally multiplies when attacked. They make a last stand on Blood Bridge against The Norks, a master warrior tribe that lives only by war and pillage.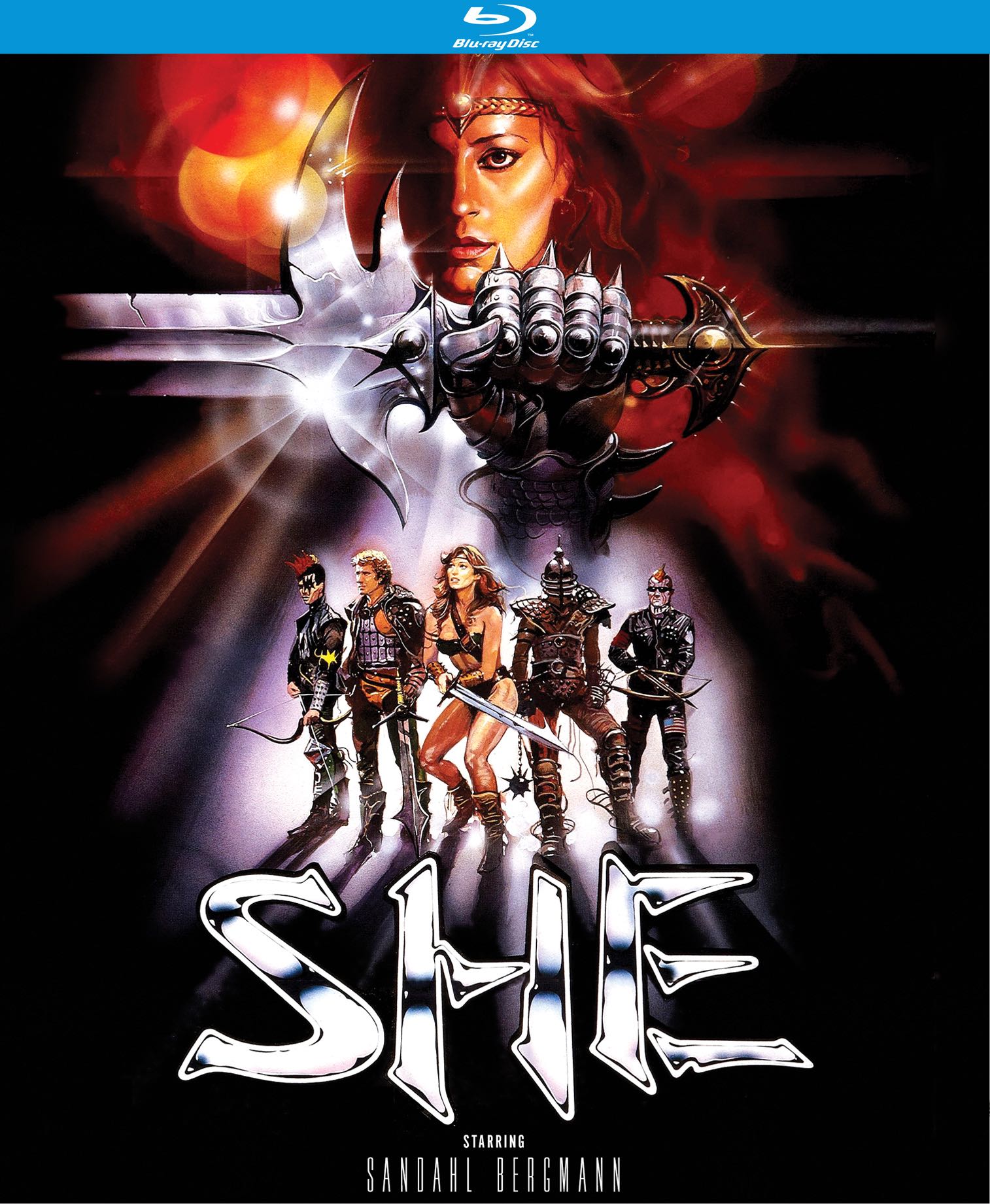 Review is not available.
Blu-ray Gallery is not available.
Blu-ray Label: Kino Lorber
Blu-ray Release Date: Dec 3, 2019
MSRP: $29.95
Extra Features:
• NEW Interview with Writer/Director Avi Nesher
• Theatrical Trailer