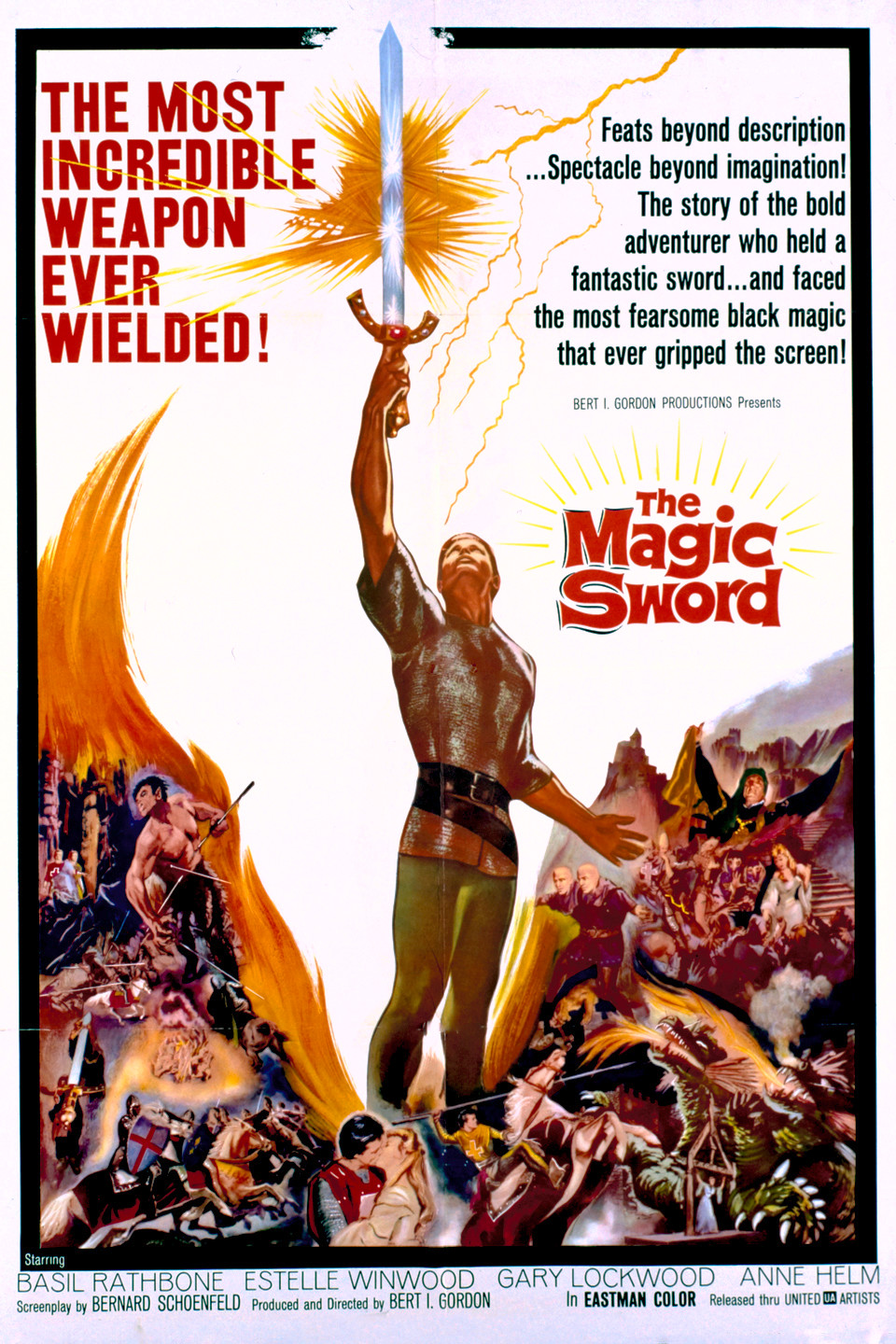 Title: The Magic Sword
Director: Bert I. Gordon
Written by: Bert I. Gordon (story), Bernard C. Schoenfeld (screenplay)
Starring: Basil Rathbone, Gary Lockwood, Estelle Winwood, Anne Helm, Danielle De Metz
Movie Release: 1962
Production Company: Bert I. Gordon Productions
Rating: Approved
Runtime: 80 min
Plot: When the evil sorcerer Lodac (Basil Rathbone, Tales of Terror) kidnaps the beautiful Princess Helene (Anne Helm, Follow That Dream) and threatens to turn her into dragon food, the brave Sir George (Gary Lockwood, 2001: A Space Odyssey) makes it his mission to rescue her-and earn her royal hand in marriage. But George must first survive the seven curses that plague the way to Lodac's castle. Though he has a speedy horse, invincible armor and a magic sword, will George's weapons and resolve be enough to defeat Lodac's ghastly ghouls and deadly demons?
Review is not available.
Blu-ray Gallery is not available.
Blu-ray Label: Kino Lorber
Blu-ray Release Date: Dec 3, 2019
MSRP: $29.95
Extra Features:
• Brand New 2K Master
• Audio Commentary by Film Historian Tim Lucas and Filmmaker Larry Blamire
• Theatrical Trailer