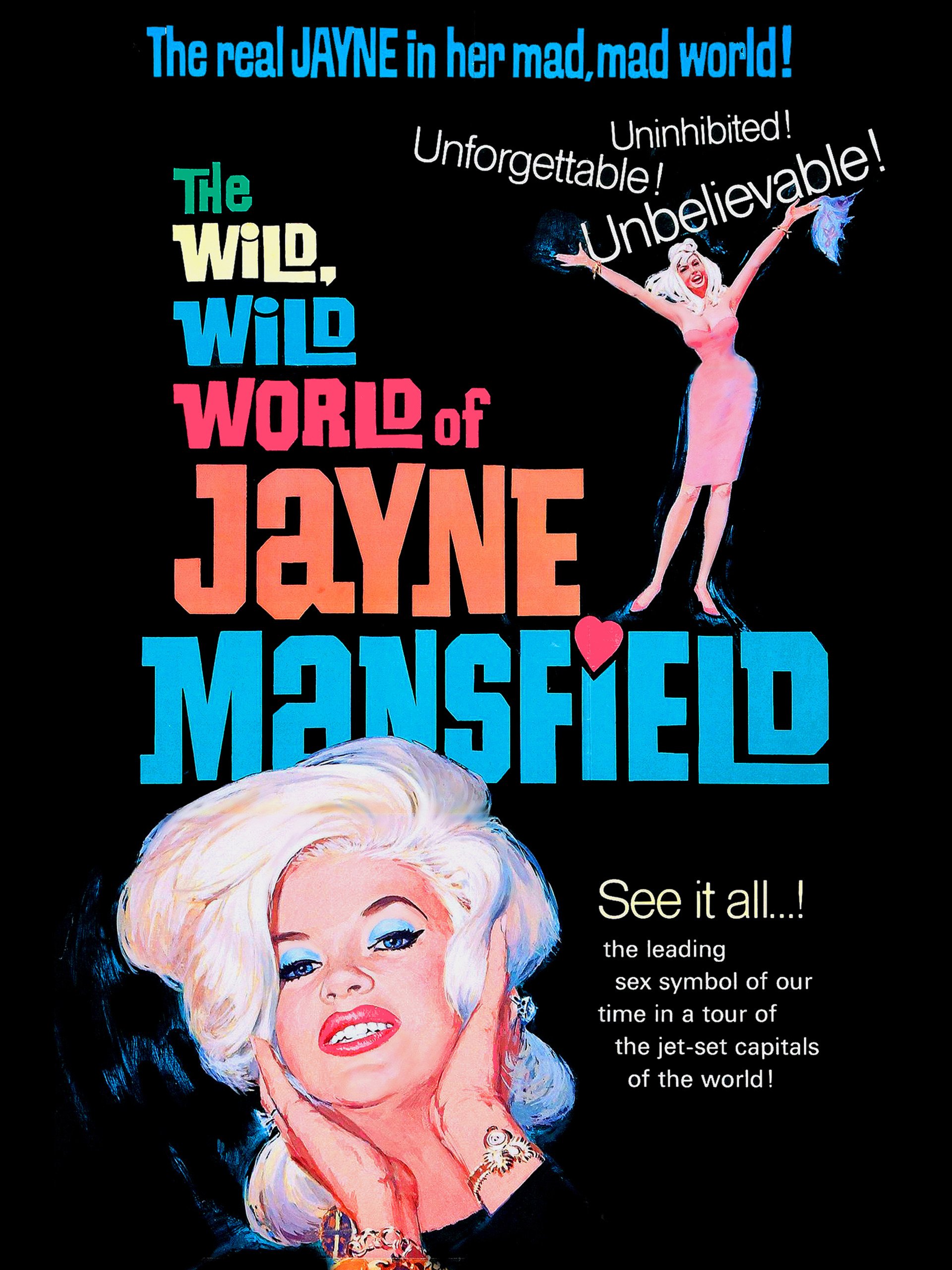 Title: The Wild, Wild World of Jayne Mansfield
Director: Charles W. Broun Jr., Joel Holt
Written by: Charles Ross
Starring: Jayne Mansfield, Robert Jason, Rocky Roberts and The Airdales
Movie Release: 1968
Production Company: Jad Films, Parnass Film
Rating: NR
Runtime: 99 mins
Plot: Jayne takes us on a review of her last world tour. She takes us through Rome, shares a fantasy about Roman athletes, and then is off to Cannes. She takes a trip to the nudist colony on the Isle of Levant, where she almost kind of joins in. Then it's off to Paris, where she gets a beauty treatment from Fernand Aubrey, and attends some racy dance revues. In New York and Los Angeles, she visits some topless clubs and listens to a topless all-girl pop band. The film wraps up with some posthumous footage of her family in mourning.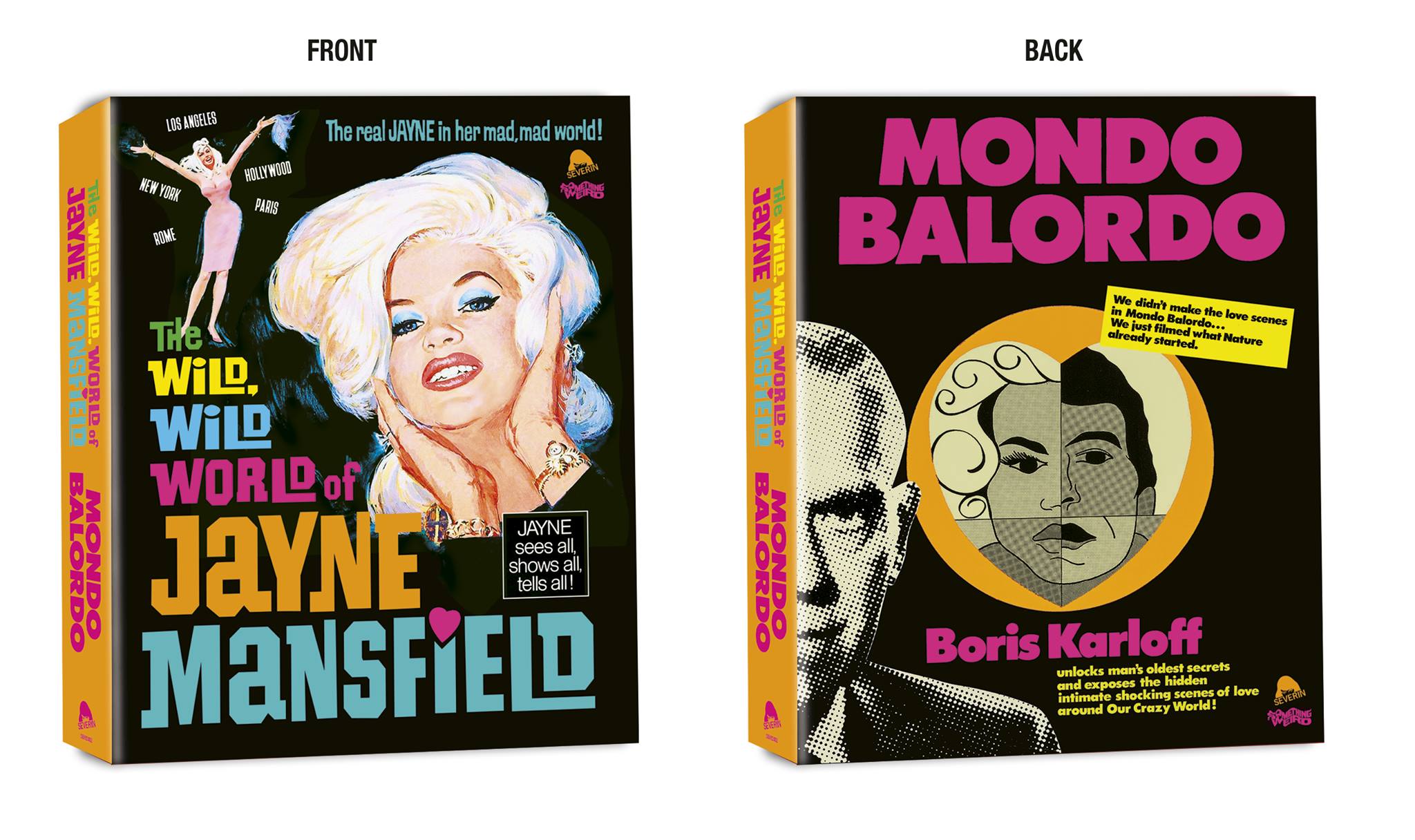 Review is not available.
Blu-ray Gallery is not available.
Blu-ray Label: Severin Films/Something Weird
Blu-ray Release Date: TBD (Black Friday pre-order)
MSRP: TBD
Purchase: TBD (Black Friday pre-order)
Extra Features:
MONDO BALORDO Scanned in 4k From The Inter-Negative
*BONUS MOVIE: The Orientals (1960) Scanned From a 35mm Print From The Something Weird Vaults
*Trailer
THE WILD, WILD WORLD OF JAYNE MANSFIELD The notorious final feature of the Hollywood star Scanned from Something Weird's Last Archival 35mm Print
*Bonus SD Video Master Version of Feature
*BONUS MOVIE: Wild, Weird, Wonderful Italians (1963) Scanned From a 35mm Print From The Something Weird Vaults
*The Devil & Jayne - Interview with Anton LaVey Biographer Blanche Barton
*Trailer