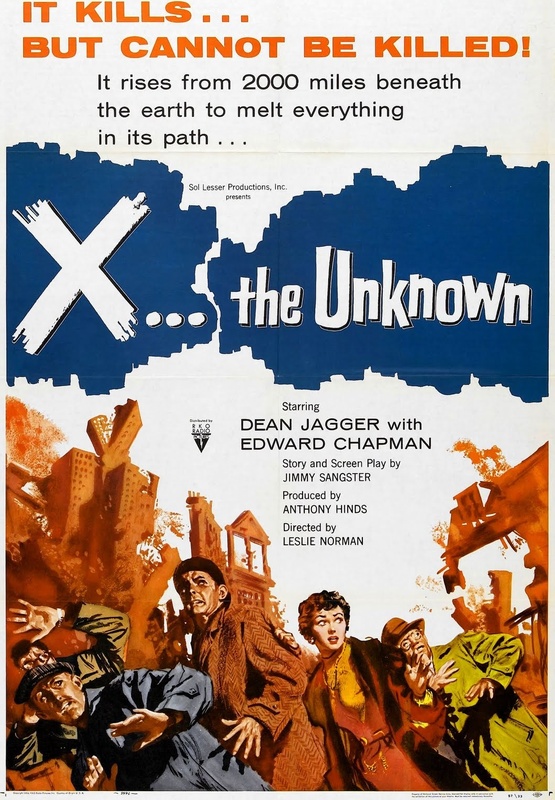 Title: X The Unknown
Director: Leslie Norman, Joseph Losey
Written by: Jimmy Sangster
Starring: Dean Jagger, Edward Chapman, Leo McKern
Movie Release: 1991
Production Company: Hammer Films
Rating: NR
Runtime: 91 min
Plot: Can anything escape this terror? British commandos on maneuvers become ill with mysterious symptoms and horrific burns. Dr. Adam Royston (Dean Jagger), an atomic scientist from a nearby research station, suspects lethal radiation ... but is mystified by the cause. At a nearby hospital, the phenomenon reappears and engulfs more innocent people, including a hospital orderly whose skin melts away from his body! Dr. Royston speculates that the unknown is on a quest to absorb radiation and expand in size and range as it claims more and more victims. As time runs short, he becomes desperate to trap the entity before its power overcomes mankind!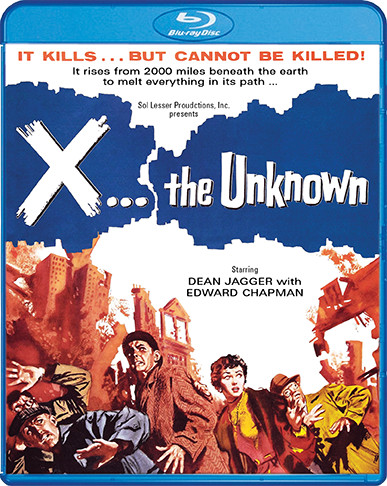 Review is not available.
Blu-ray Gallery is not available.
Blu-ray Label: Scream Factory
Blu-ray Release Date: Feb 18, 2020
MSRP: $27.99
Insert Amazon Link when available
Extra Features:
Extras in progress and will be announced at a later date.