Click for a larger image and a slideshow. 
Due to bandwidth concerns, the images seen here are slightly compressed. To view fully uncompressed images, please use the download link provided on each photo. You can also download each entire gallery.
Please note: there are multiple releases of Second Sight's Dawn of the Dead set. These screenshots are from the standard Blu-ray release that we were provided.
Screencaps
Dawn of the Dead Theatrical Cut
Dawn of the Dead Cannes Cut
Dawn of the Dead Argento Cut
Features
Menus
BD Info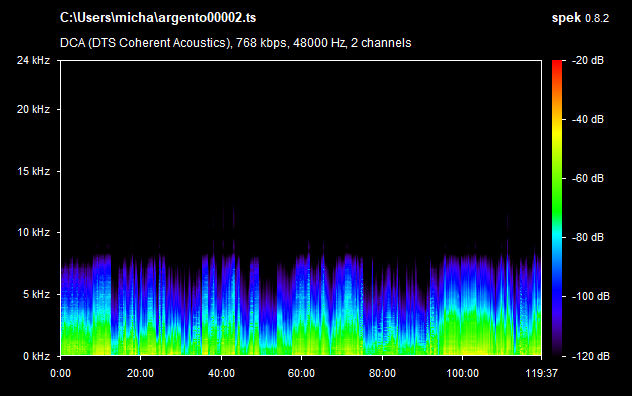 Extra Features
BLU-RAY DISC 1: THE THEATRICAL CUT
New 4K scan and restoration of the Original Camera Negative by Second Sight at Final Frame New York and London supervised and approved by DoP Michael Gornick
Audio: DTS-HD Master Audio 1.0 Mono – New restoration of the original OCN Optical / DTS-HD Master Audio 5.1
Commentary by George A Romero, Tom Savini, Christine Forrest
NEW commentary by Travis Crawford
New optional English subtitles for the hearing impaired
 BLU-RAY DISC 2 – THE EXTENDED ('CANNES') CUT
Produced using 4K scan of the Theatrical Cut Original Camera Negative and 4K scan of the Extended Cut Colour Reversal Internegative
DTS-HD Master Audio 1.0 Mono
Commentary by Richard P Rubinstein
New optional English subtitles for the hearing impaired
 BLU-RAY DISC 3 – THE ARGENTO CUT
4K scan of the Interpositive by Michele De Angelis at Backlight Digital, Rome
Audio: DT-HD Master Audio Mono 1.0 / Surround 5.1 / Stereo 2.0
Commentary by Ken Foree, Scott Reiniger, Gaylen Ross, David Emge
New optional English subtitles for the hearing impaired
BLU-RAY DISC 4: SPECIAL FEATURES
NEW Zombies and Bikers with John Amplas, Roy Frumkes, Tom Savini, Christine Forrest, Tom Dubensky, Tony Buba, Taso Stavrakis and a whole host of zombies and bikers! (HD, 58:30)
NEW Memories of Monroeville – A tour of the mall with Michael Gornick, Tom Savini, Tom Dubensky and Taso Stavrakis (HD, 34:35)
NEW Raising the Dead: The Production Logistics with Michael Gornick, Christine Forrest, John Amplas, Tom Dubensky (HD, 25:03)
NEW The FX of Dawn with Tom Savini (HD, 12:56)
NEW Dummies! Dummies! – An interview with Richard France (HD, 12:21)
NEW The Lost Romero Dawn Interview: previously unreleased archive interview (HD, 20:28)
Super 8 Mall Footage by zombie extra Ralph Langer with option of archive commentary by Robert Langer and new commentary by Ralph Langer (Super 8, 13:26)
Document of the Dead: The Extended Cut (HD, 1:31:36)
Document of the Dead: The Definitive Cut with optional commentary by Roy Frumkes (HD, 1:42:12)
The Dead Will Walk 2014 Documentary (HD, 1:15:02)
Trailers, TV and Radio Spots (HD, 18:38)
Packaging Details