Click for a larger image and a slideshow. Note: we are unable to capture the HDR on the UHD disc. The caps depicted are still in 4K but without the HDR.
Total Recall 4K UHD Screencaps
Total Recall Blu-ray Screencaps
Features
Menus
BD Info
Note: We are not able to get Bitrate Viewer scans on the 4K UHD. Because of the many audio tracks, we only scanned the English. If you want the other Speks, just leave a comment.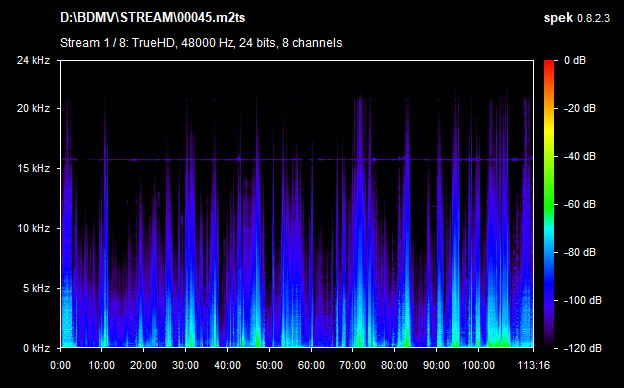 Extra Features
Disc 1: Main Feature 4K & extras
Audio Commentary with Arnold Schwarzenegger and Paul Verhoeven
NEW Total Excess: How Carolco Changed Hollywood (HD; 59:22)
NEW Open Your Mind – Scoring Total Recall (HD; 21:24)
NEW Dreamers Within the Dream: Developing Total Recall (HD; 8:26)
Trailer (HD; 1:30)
Disc 2: Main Feature Blu-ray & Extras
Audio Commentary with Arnold Schwarzenegger and Paul Verhoeven
NEW Open Your Mind – Scoring Total Recall (HD; 21:24)
NEW Dreamers Within the Dream: Developing Total Recall (HD; 8:26)
Disc 3: Additional Extras
NEW Total Excess: How Carolco Changed Hollywood (HD; 59:22)
Total Recall: The Special Effects (1080i; 23:15)
Making Of (SD; 8:03)
"Imagining Total Recall" (SD; 30:12)
Trailer (HD; 1:30)
Packaging Details