Compiling a list of the best Blu-ray releases of the year is an impossible task. A lot of it is subjective based on whether the film was truly appreciated; there's also just no way that we can be the judgment on hundreds of Blu-rays we didn't have the pleasure of viewing. So instead of gaslighting you with a best list and pretending it's the definitive 2020 Blu-ray collection, we've decided to assemble a list of some of our favorite Blu-ray releases this year. This can mean a lot of things, including that we loved the film, we loved the features, we liked both, or something altogether (read the blurbs to find out those reasons). And as always, let us know in the comments what your favorite releases have been!

2020 was the year that I saw Daughters of Darkness for the first time thanks to Blue Underground's 4K UHD release, and I can't believe that I have missed it for 31 years of my life. It's an erotic vampire movie that doesn't explicitly feel vampiric; its characters are flirtatious and beautiful and also mysterious enough to keep the viewer watching despite a relatively simplistic plot setup.
And Blue Underground released a spectacular UHD edition that looks amazing, especially allowing the DolbyVision HDR to do a lot of heavy lifting with the purple and red saturation. If you didn't pick up this three-disc set, rectify that as soon as possible. Read our full review here.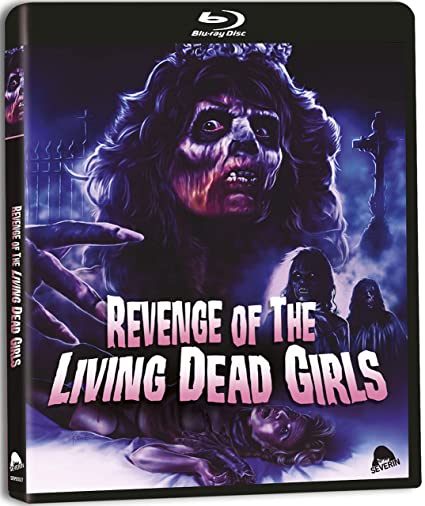 Revenge of the Living Dead Girls was technically released in 2019 during Severin Films' Black Friday sale, but the regular edition dropped in 2020 so we're counting it on this list. This one was a favorite of both Ryne and Michael, catching both by surprise with its blend of softcore porn elements and more story-driven zombie mayhem. Throughout the movie remains pretty inexplicable; there's an inherent cheese to the zombie girls that eventually all makes sense, forcing the viewer to rethink their initial feelings.
Severin Films ported over a lot of extras from Le Chat Qui Fume's previous release, but ultimately this was a quality Blu-ray with a good HD remaster and a number of extras for US audiences to check out. Also, the movie was so intriguing that we actually reviewed it twice – once for Cultsploitation, and another time for our sister site In Poor Taste.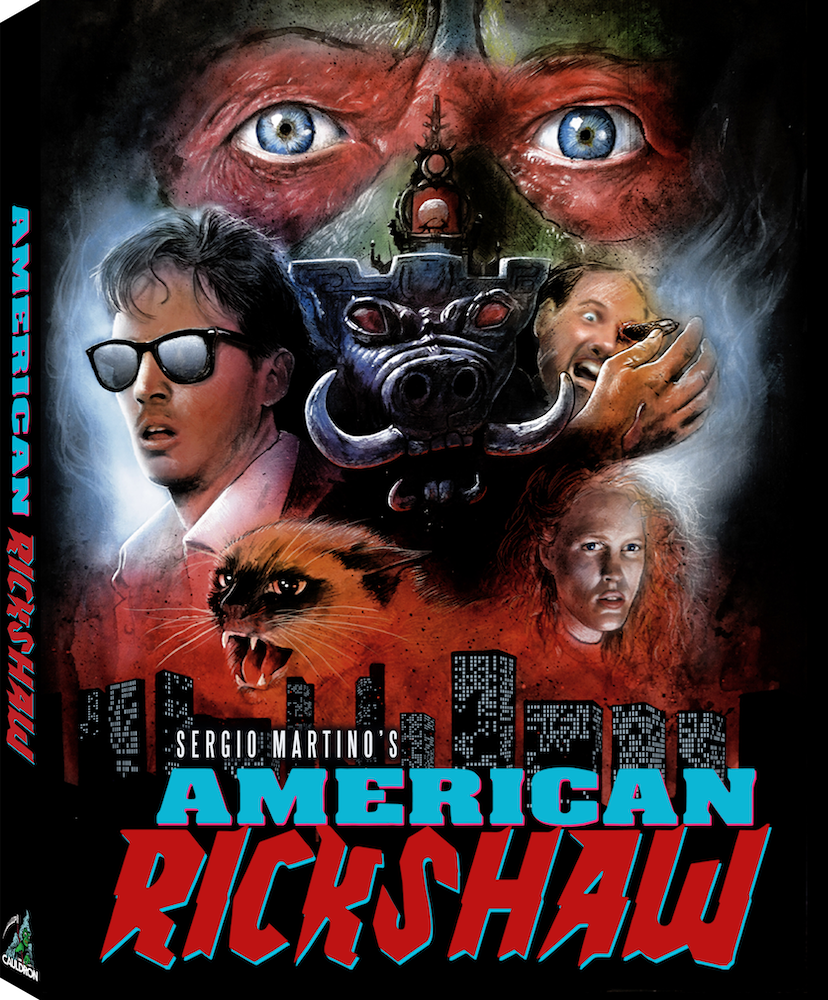 Cauldron Films burst onto the Blu-ray scene with their first two releases in 2020, but the standout film was certainly Sergio Martino's weird '80s action movie American Rickshaw. Following the exploits of a rickshaw puller who accidentally gets roped into the crime ring, the movie incorporates neon-tinged '80s elements with Chinese spiritualism in an Italian production, and the result is just odd enough to totally work.
Cauldron Films' release isn't the first to bring American Rickshaw to Blu-ray audiences, but the 2K scan and a large offering of new extra features made this an absolute must-purchase. It was originally released in a limited edition package but Cauldron Films has also made it available in a standard edition. Check out our full review here.
The Wizard is a fun film aided by a great cast that includes Fred Savage in his heyday and a young Jenny Lewis (you know, before she became part of Rilo Kiley and an indie/alt-country darling). The whole premise appeals to a generation of video game fans growing up in a time when Nintendo reined supreme, and it sure is draped in a whole lot of nostalgia – just take a look at that screenshot.
Shout! Factory released The Wizard in 2020 under their Shout Select line of films, giving it a host of special features including a new 4K transfer and new deleted scenes and a second disc full of new interviews. This is pretty much the definitive release of The Wizard, and fans of the film or those that enjoy a road trip film should definitely seek this out.
I think My Bloody Valentine was a film many of us have waited for on Blu-ray, and finally Scream Factory sought to give us that in 2020 with a new Collector's Edition release. This Canadian holiday slasher is one of my all-time favorites for many reasons, but ultimately it boils down to the heart (pun intended) in this one that goes beyond many similar slashers released during the period. That, and the awesome killer design.
Scream Factory's Blu-ray provided a ton of new features on their Blu-ray, including both versions of the film – one theatrical, and one uncut (what we've all been asking for!). Minor color differences arise in the uncut content, but this is the best we've gotten for this gore. There was an issue with volume that we must mention, but not enough of a turnoff for us to refrain from recommending this Blu-ray. All horror fans should have this in their collection. Our full review is here.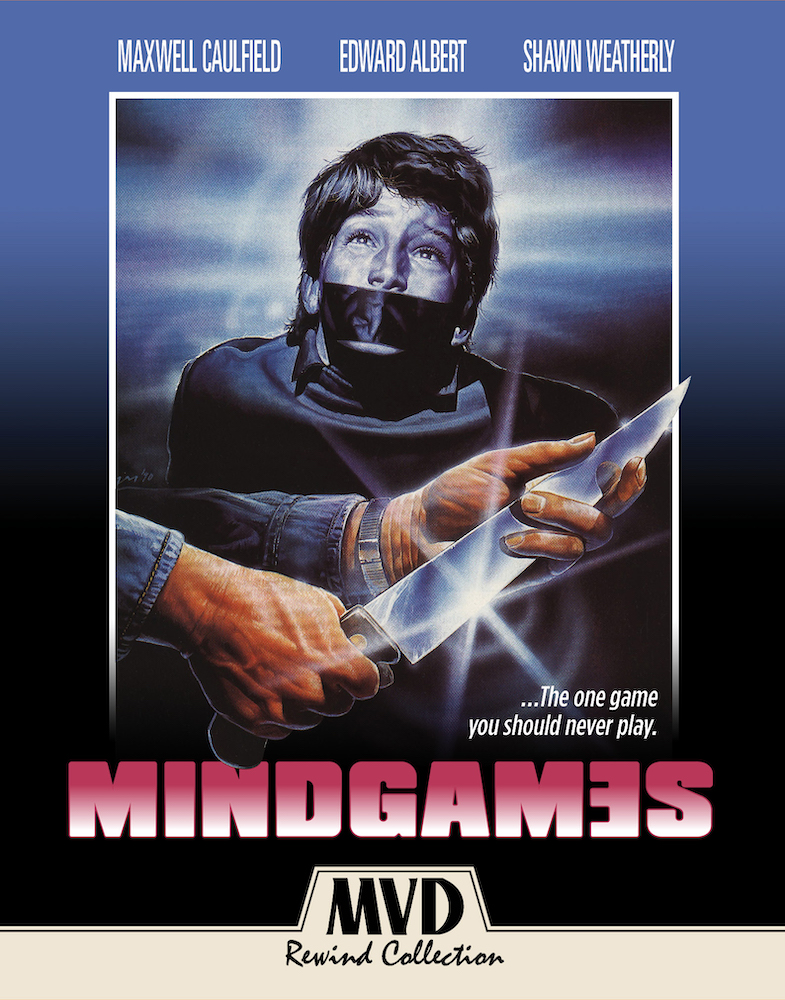 Mind Games was a complete surprise for me when it released on Blu-ray from MVD Rewind Collection. Like last year's Severin release of The Boys Next Door, this suspense thriller stars Maxwell Caulfield as an innocent-looking young man infiltrating a family only to psychologically torment them on their road trip. Caulfield puts in a great performance, and the real draw is the methodical way that his character consistently eats away at the family's pleasantries until a thrilling conclusion.
MVD Rewind gave the film a great new release, too, with the usual trappings: a new slipcover, mini-poster, and a feature-length making-of featurette detailing the ins and outs of the film's release. This one was one of those sleeper hits that some might have missed, so definitely check it out. Read our full review here.
I think all you really need to see about this set from Second Sight is the picture above to know that it is completely worth your time. The film has been given a massive boxset including a new 4K scan of the film, new commentaries, and extended cut option, the Argento cut, and a host of new special features.
That doesn't even take into consideration the additional packaging items, like three audio soundtracks, 17 new essays, and the novelization of the film! Though we didn't get this one for review (sad!), we would ultimately not be doing our duty by excluding it from this 2020 list.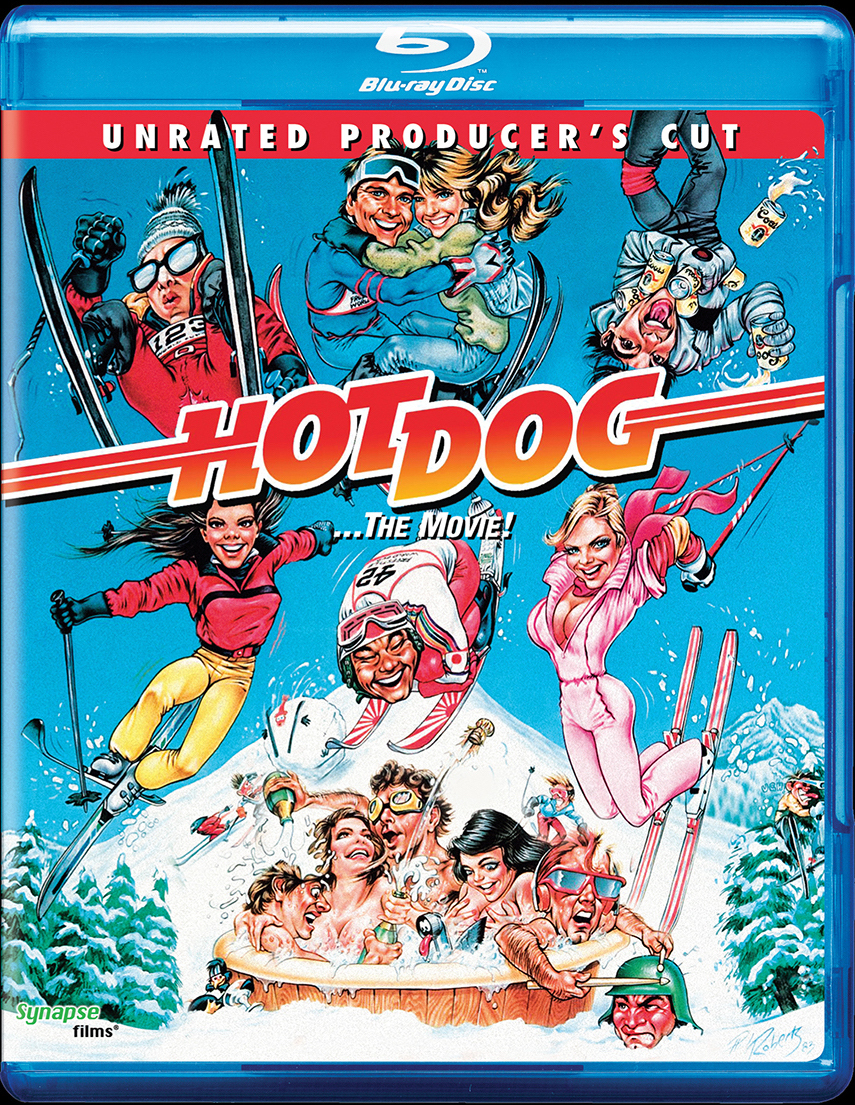 Any movie that has the potential to ruffle the feathers of the PC crowd is a winner in my book, and Hot Dog …The Movie! is once such flick. It features copious amounts of nudity, raunchy scenes, and a thrilling downhill ski competition.
Synapse Films released Hot Dog …The Movie! on Blu-ray back in February of 2020 and they included a very informative 50-minute documentary on the movie. If you have ever wondered where the classic ski movie jokes come from in pop culture, it's this movie right here, Hot Dog …The Movie! Be sure to check out our full gallery and review.
Is April Fool's Day the best slasher ever made? No, but it certainly is an inventive one, almost metacritical in the way it plays with the usual plot devices of holiday slasher films of its era. It's one of those rare horror films where no one dies, and where no one gets naked too. Its adherence to formula throughout the film only to intentionally upend that cliche works very well, especially for someone's first experience; but repeat viewings reward as well as audiences look for what they missed the first time around.
Scream Factory gave everyone a chance to do that with their Collector's Edition Blu-ray release this year, complete with five new interviews from cast and crew (with a two-parter from Fred Dalton). It may not have a new transfer but the HD offering it includes is still very good. Ultimately, Scream Factory weren't joking with this one. Read our review for the full details!
An Ideal Place to Kill is an interesting Umberto Lenzi film that has some pretty interesting things to say about Italian censorship of pornography back in the '70s. Its plot is centers around two kinksters who stay at an Italian villa, have sex with their host, and eventually wind up stumbling on a secret they weren't expecting. As Ryne stated in his review, this is less of a "whodunnit" than a "what happened?", leading to a pretty satisfying conclusion.
The film was released on Blu-ray by Mondo Macabro, who gave this a strong 2K restoration along with a new audio commentary. The rest of the extras are collected from past releases, but the very XXX cut scenes are a nice bonus!